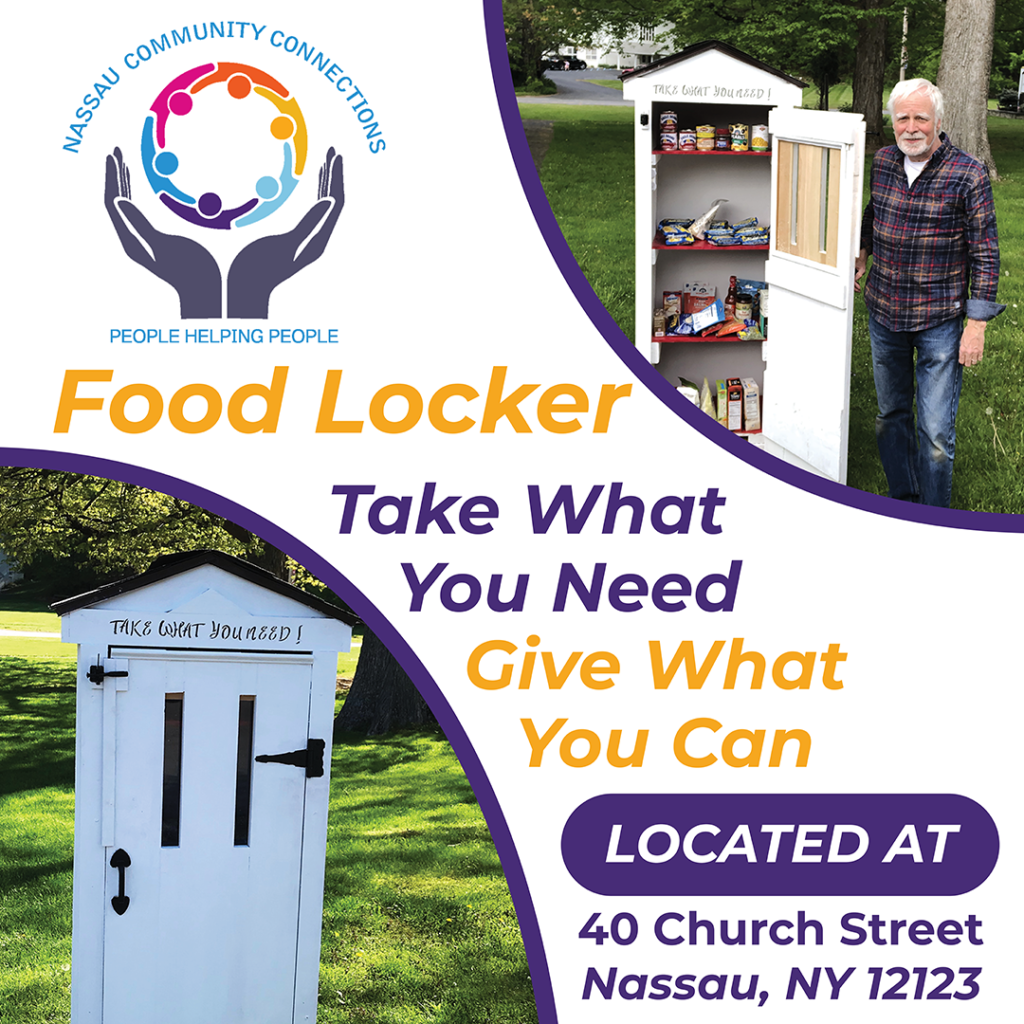 We are proud to introduce a Food Locker in Nassau! Located outside the Community Connections Center at 40 Church Street, the new food locker has food items that you may need.
Take What You Need, Give What You Can.
We gladly accept any shelf-stable food donations for the locker to help those in need, and anyone in need of food items can use the food locker.